20 Novembre: Cambrai et Flesquières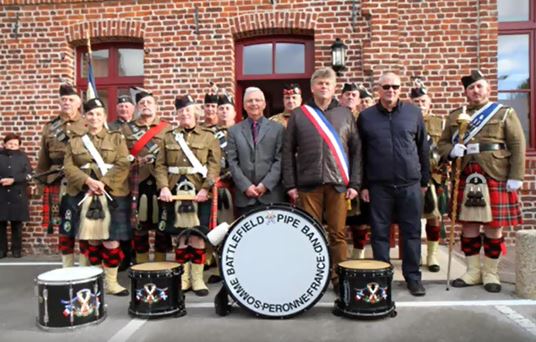 https://www.youtube.com/watch?v=aRjkvQY4uq8
12 Novembre: LESPESSES


11 Novembre: PERONNE et CANTAING/ESCAUT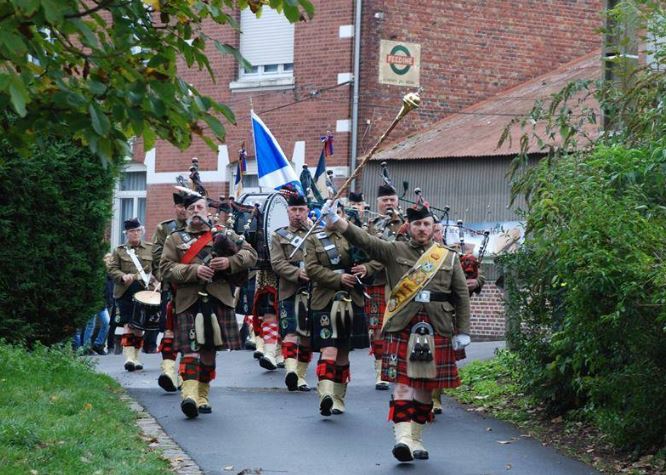 http://www.lavoixdunord.fr/258718/article/2017-11-04/nos-trois-coups-de-coeur-autour-de-l-exposition-des-visages-du-monde-en-guerre
4 Novembre: SAILLY/LYS
12 Octobre : Cérémonie ESSEX Rgt à Gueudecourt (80)
17 Septembre : BRIENNE LE CHATEAU (Aube)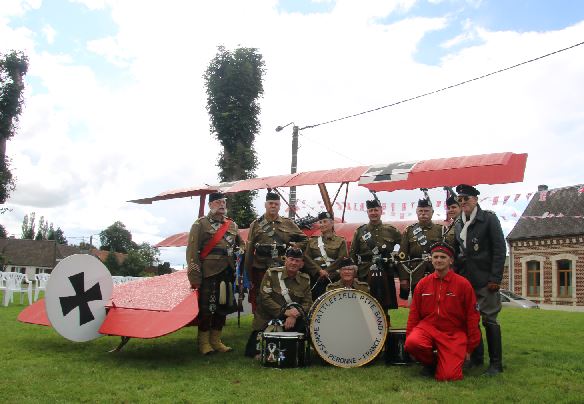 16 Septembre : Cérémonie à Bavincourt avec le Baron Rouge et son célèbre triplan Fokker
10 Septembre : Cérémonie Indienne à Péronne
9 et 10 Septembre : LE PORTEL (62)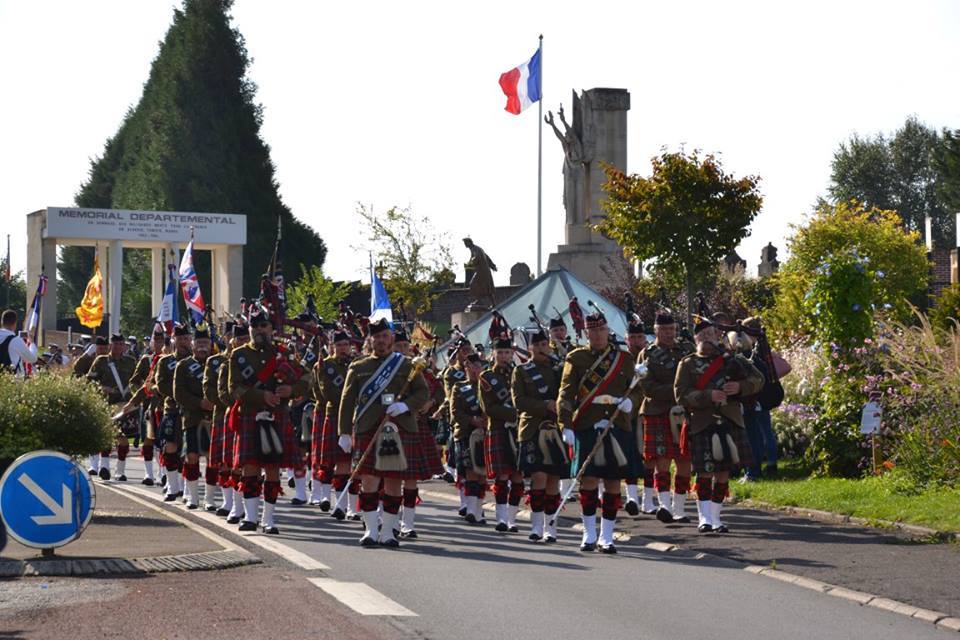 1er, 2 et 3 Septembre : PAS DE CALAIS LIBERE à SOUCHEZ (62)



29 Août : ETREILLERS (02)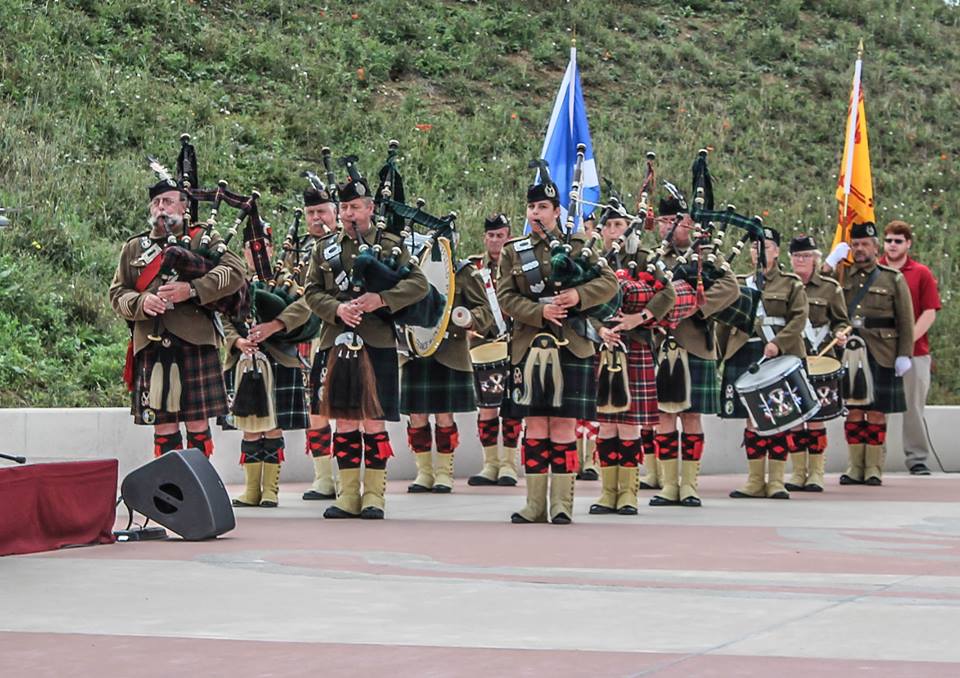 https://youtu.be/soa_-mDArzg
https://youtu.be/XiTXOKjq98M
22 AOUT : LOOS EN GOHELLE- HILL 70 MEMORIAL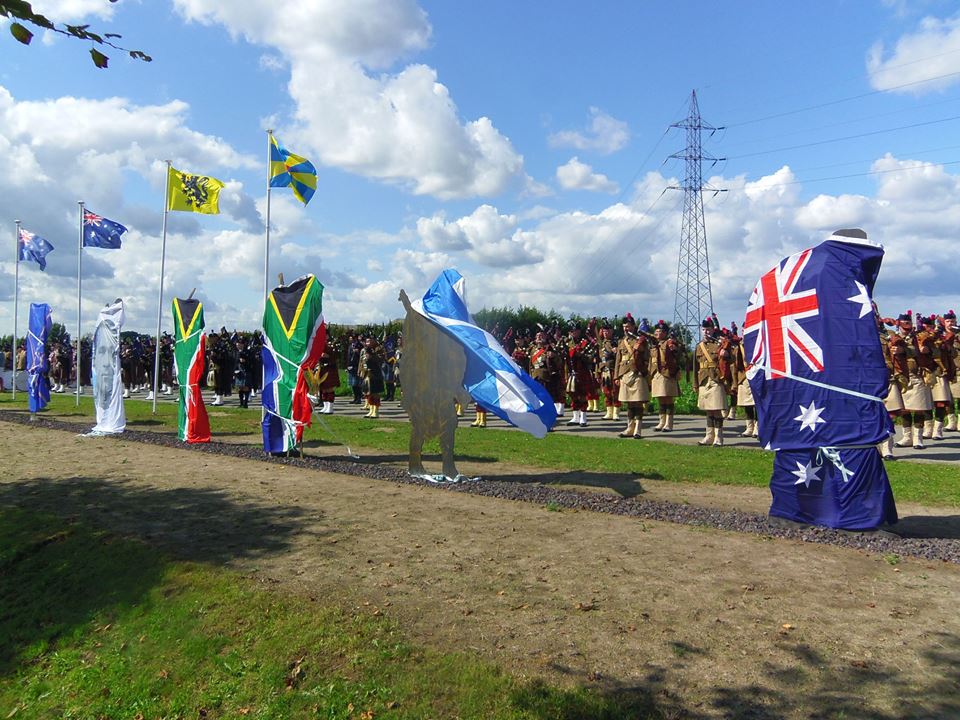 https://www.youtube.com/watch?v=_vwdouxKJ_I&feature=youtu.be
https://www.youtube.com/watch?v=qf_yroacLPA&feature=youtu.be
https://www.youtube.com/watch?v=v07jZbhR6f4&feature=youtu.be
https://www.youtube.com/watch?v=mdo5D0IEF5I&feature=youtu.be
19 AOUT : Cérémonie à FREZENBERG et MILITARY TATTOO à ZONNEBEKE (B)
16 Juillet : Bouttencourt



15 Juillet : mariage à Chauny
14 Juillet : Fête Nationale à Péronne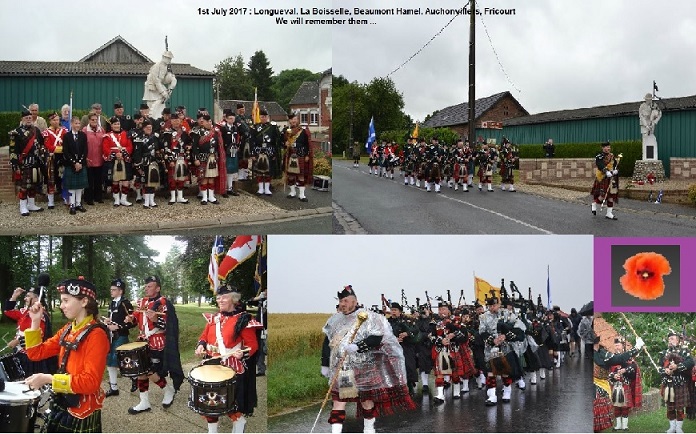 France3Picardie1920 20170701 01A CPTV.mpg
1er Juillet : 101ème Anniversaire de la Bataille de la Somme
25 Juin: FETE DES GEANTS à LENS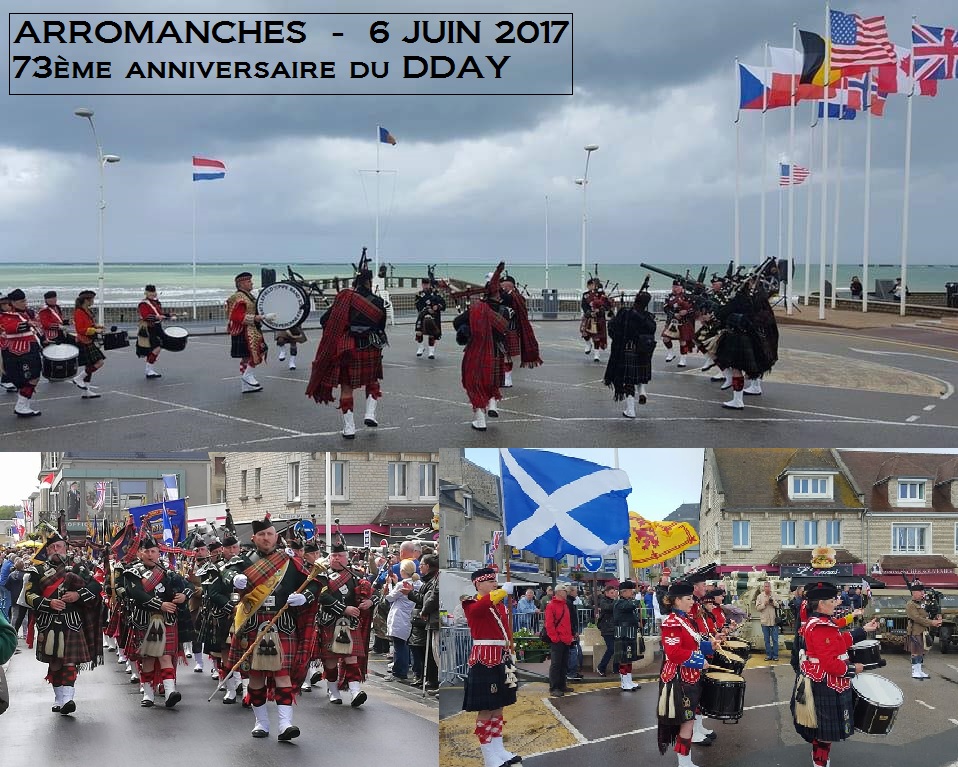 https://www.youtube.com/watch?v=vO67bptmtaI&feature=youtu.be
https://www.youtube.com/watch?v=vWmheY2XWMo
5 et 6 JUIN : ARROMANCHES - DDAY

28 Mai : GAUCHY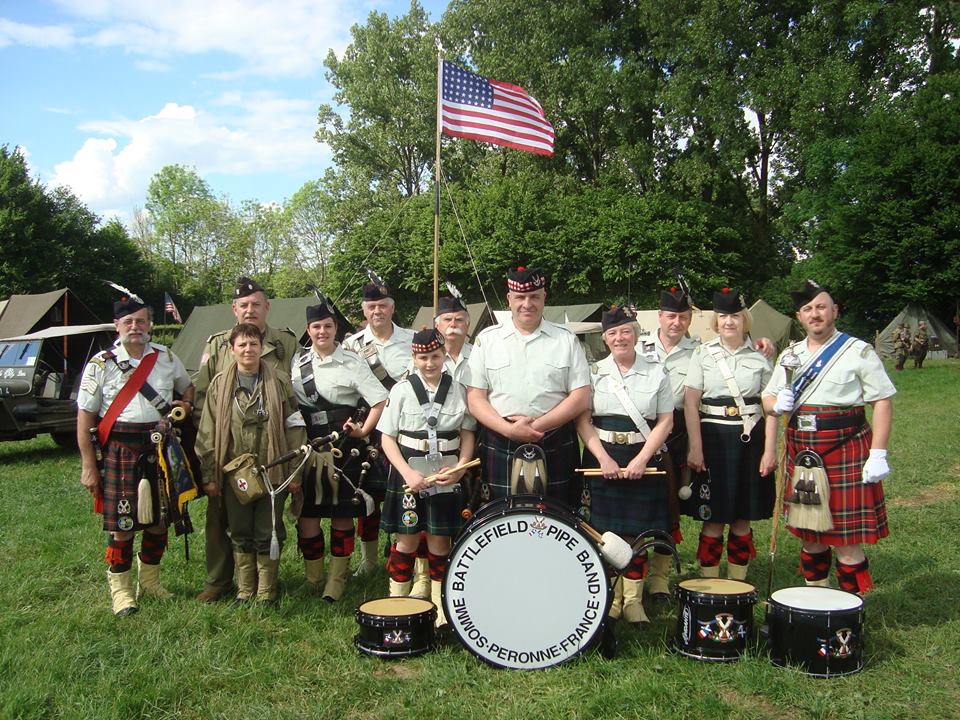 20 Mai : FRASNOY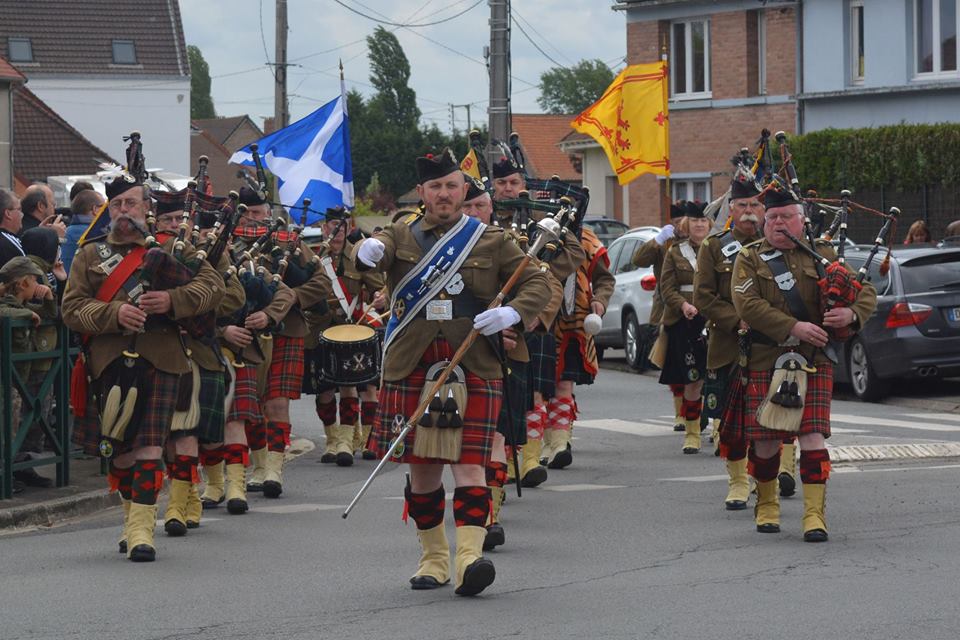 14 Mai : LOCON et ESSART
8 Mai : Cérémonie du 8 Mai 1945 à Péronne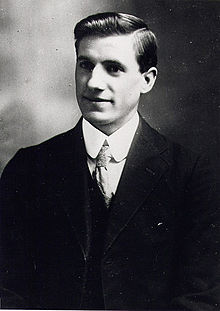 JACK HARRISON, VC,MC
http://www.hulldailymail.co.uk/who-were-the-hull-pals-who-fought-at-oppy-wood-and-during-the-first-world-war/story-30295890-detail/story.html
http://www.bbc.com/news/uk-england-humber-39781453
3 Mai : cérémonie de la Bataille d'Oppy en Mai 1917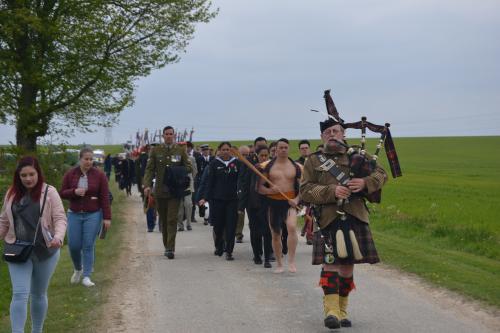 22 AVRIL : cérémonie ANZAC à LONGUEVAL

12 AVRIL : Cérémonie P. JAMIESON (AIF) à Lebucquière

11 Avril: Commémoration Australienne à BULLECOURT
11 AVRIL : Cérémonie Alfred BIRD (Dragoon Guards) à MONCHY LE PREUX
https://www.youtube.com/watch?v=Qo7hpGvvlEg&feature=youtu.be
https://www.youtube.com/watch?v=KEgE3nsmHPI&feature=share
https://www.youtube.com/watch?v=Qo7hpGvvlEg
9 Avril : Centenaire de la Bataille d'Arras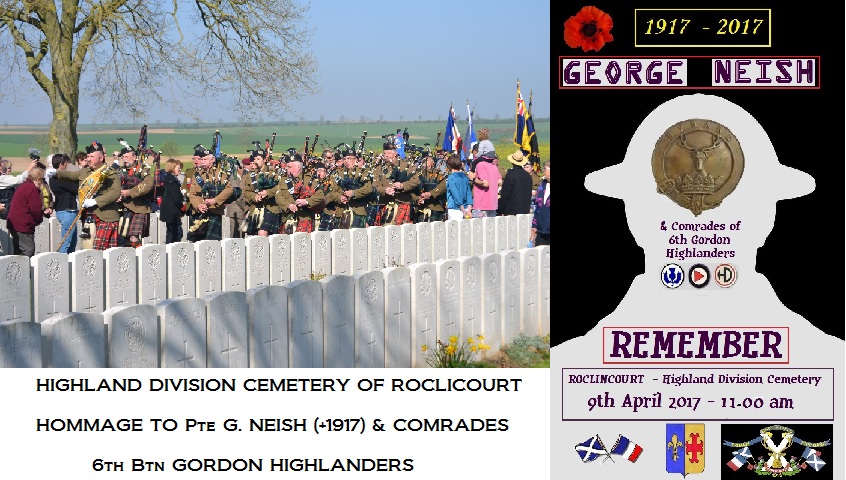 https://www.youtube.com/watch?v=6fOGbI0kFXE&feature=youtu.be
https://www.youtube.com/watch?v=6fOGbI0kFXE
9 AVRIL : 10ème cérémonie George Neish à Roclincourt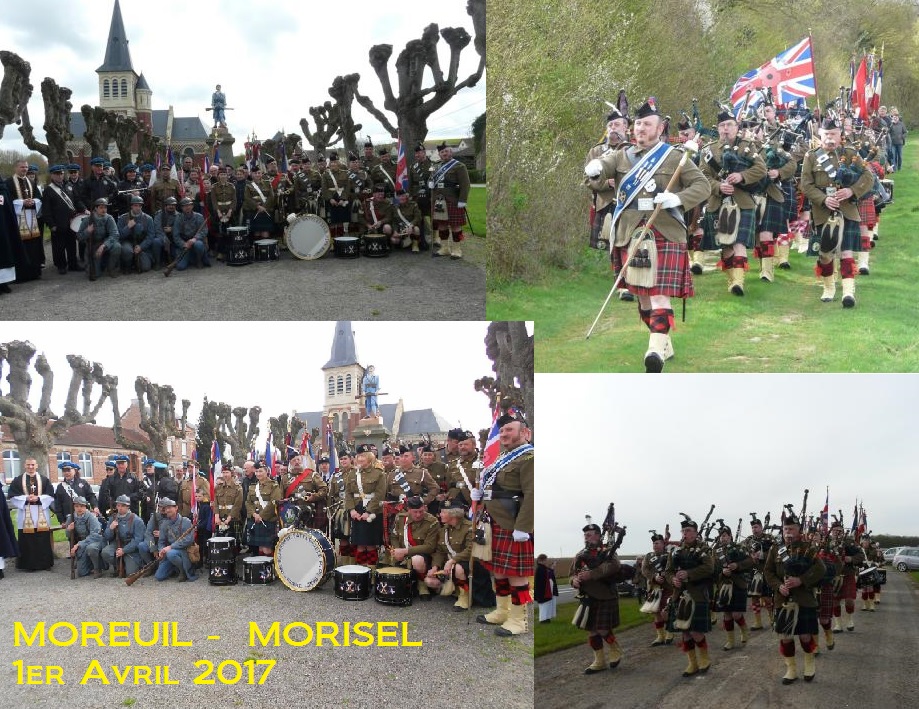 1er AVRIL : Cérémonies canadienne, britannique et française à MOREUIL ET MORISEL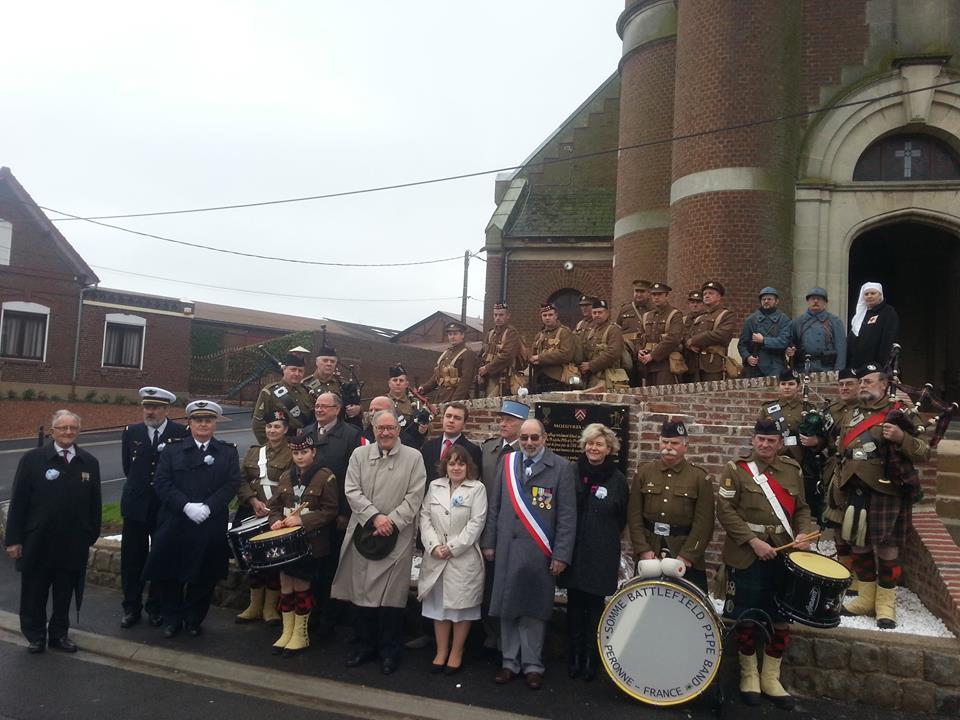 MOEUVRES 18 Mars 2017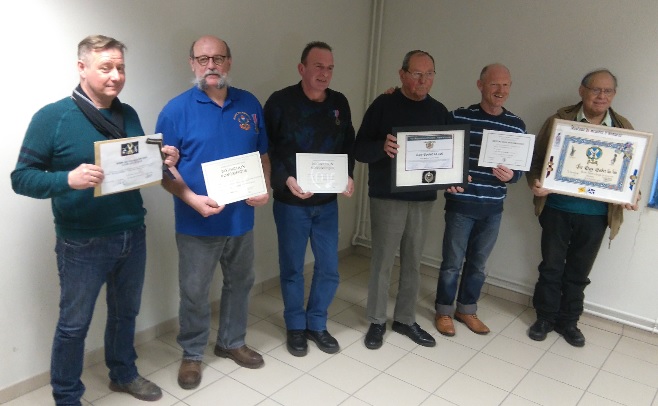 Les récompenses lors de l'AG (de gauche à droite) : Thierry Luce nommé Lance Caporal , Yves Holbecq Médaille CMF 15ans de direction, Xavier Loyer Médaille CMF 20 ans, Guy Godet La Loi nommé Membre d'Honneur du SBPB
et du 48th Highlanders of Holland, Douglas Meney Diplôme FMS 10 ans d'ancienneté.
ASSEMBLEE GENERALE DU 11 FEVRIER A PERONNE
28 Janvier : SOIREE ROBERT BURN'S à ARRAS
2017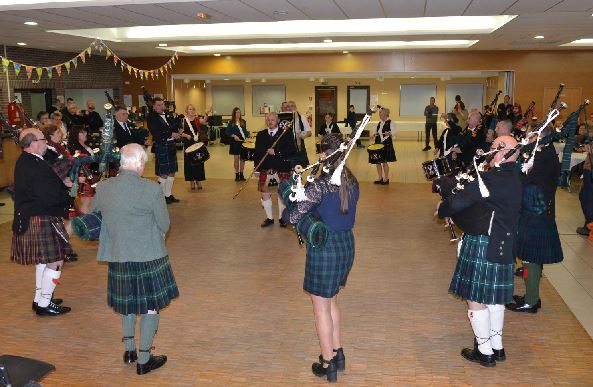 3 Décembre : St Andrew's Night et double Anniversaire à Hulluch
19 Novembre : Flesquières : Cérémonie de la Bataille des Tanks

https://www.facebook.com/marc.prevost.5/videos/pcb.1131516746955261/1131483413625261/?type=3&theater


13 Novembre : ERIN - Exposition et Messe du Tank Regiment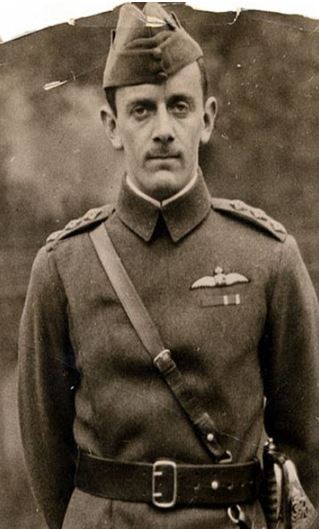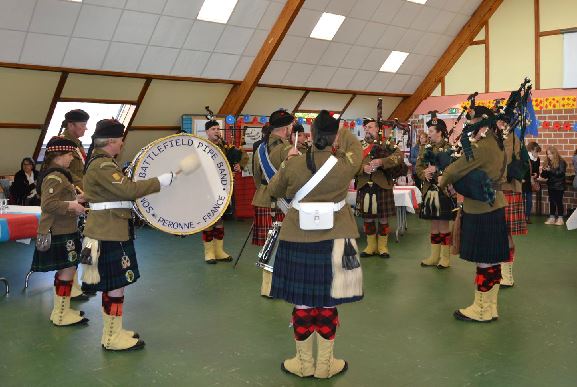 11 Novembre : Cérémonie L.G. HAWKER à Ligny Thilloy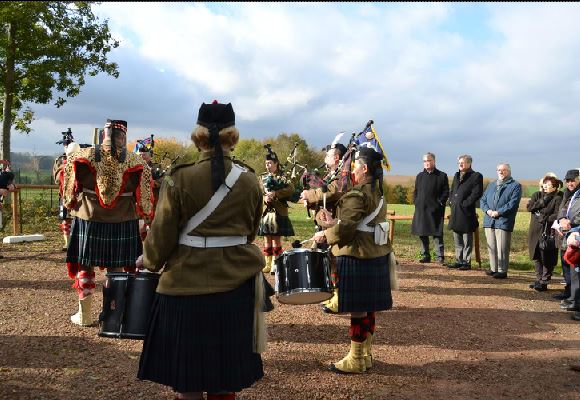 6 Novembre: Butte de Warlencourt
5 Novembre : Beaumont Hamel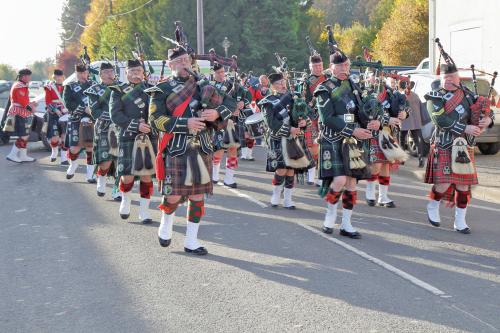 30 Octobre : Molliens- Dreuil



26 OCTOBRE : ST OMER : Exposition 14/18
http://france3-regions.francetvinfo.fr/nord-pas-de-calais/pas-de-calais/saint-omer/histoires-14-18-saint-omer-qg-des-britanniques-669341.html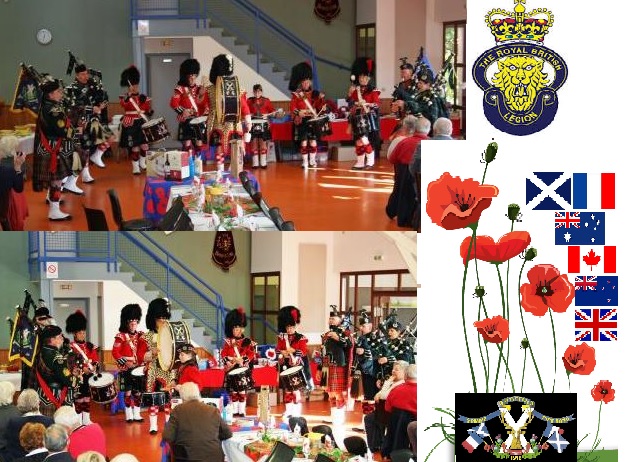 22 Octobre : "Poppy Appeal"avec la R.B.L à Boubers/Canche
https://www.youtube.com/watch?v=rvV8OTpz2dc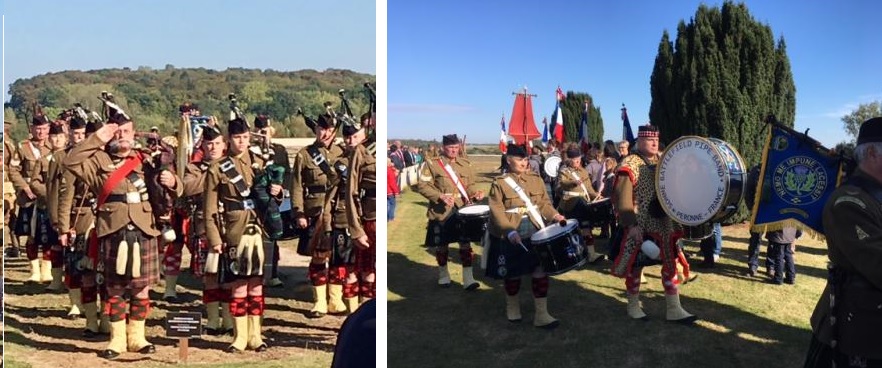 16 Octobre: Etricourt-Manancourt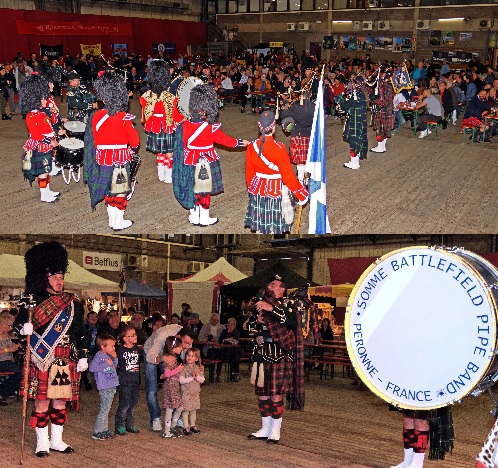 8 et 9 Octobre : Festival Interceltique de St Ghislain (Belgique)
https://www.youtube.com/watch?v=nWWQz_qJYws
https://www.youtube.com/watch?v=rvV8OTpz2dc
http://www.interceltiquesaintghislain.be/programme.html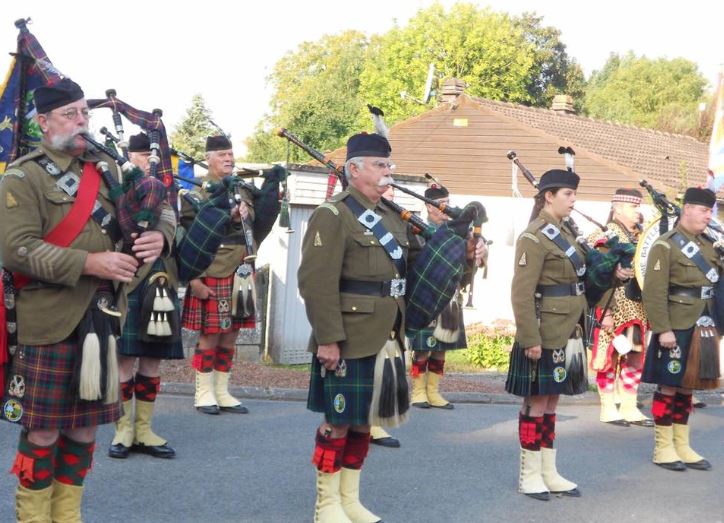 25 Septembre : COMBLES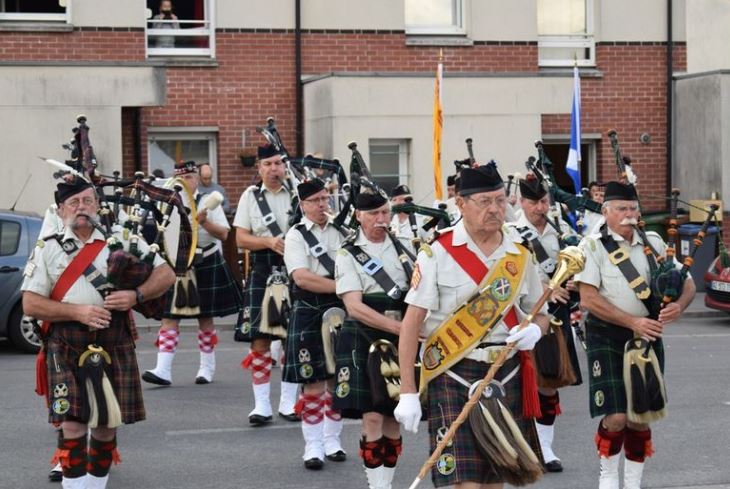 18 Septembre : Dechy



17 Septembre : Martinpuich, cérémonie en mémoire
de la 15ème Division Ecossaise et de la 47ème London Division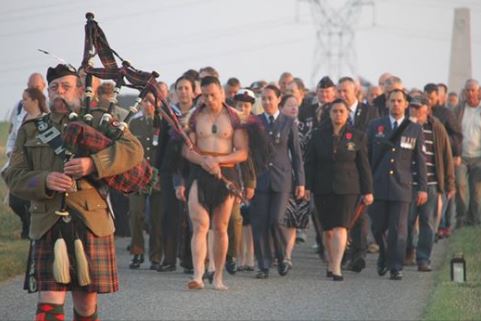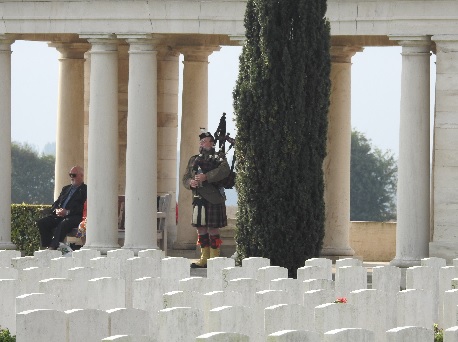 https://www.youtube.com/watch?v=Eo5vo94zbwA
15 Septembre: cérémonie Néo-Zélandaise à LONGUEVAL
en présence de son Altesse Royale Charles , Prince de Galles.



10 Septembre : CAUDRY - 11 Septembre : HULLUCH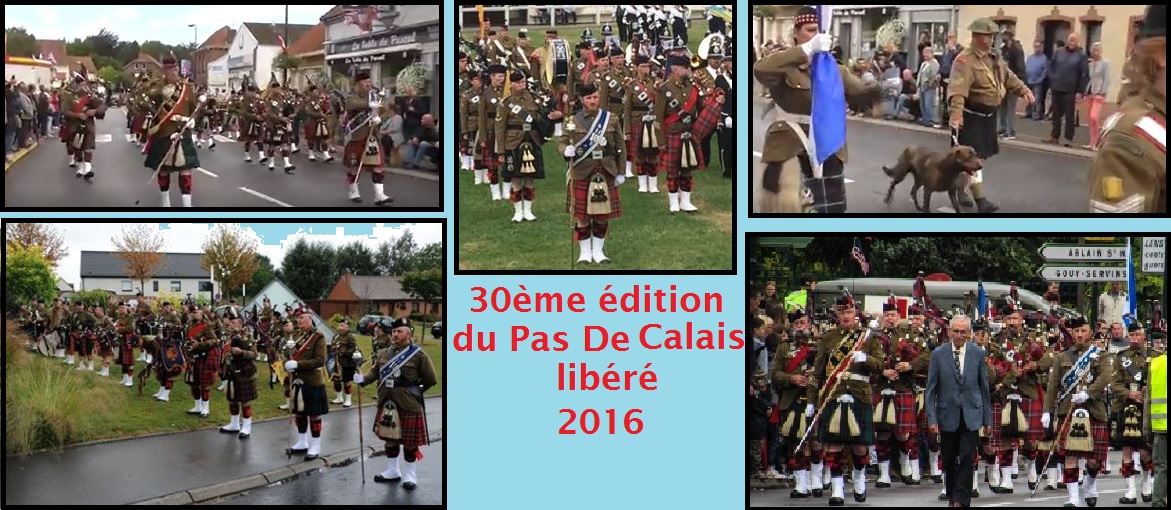 https://www.facebook.com/shares/view?id=1060533904053546&overlay=1
30ème PAS DE CALAIS LIBERE à SOUCHEZ , 2,3 et 4 Septembre 2016
avec nos amis du 48th Highlanders of Holland Pipes & Drums
https://share.orange.fr/?_=99f#NGp9bDLabC1082ed68aa/read/video/vidéo
Souchez 2016/DSC_0126.MOV

29 Août : ALBERT : Cérémonie du Souvenir à la Nécropole
28 Août : DECHY (59) - Cérémonie et défilé de la Libération de la Ville
15 Août : CAYEUX/MER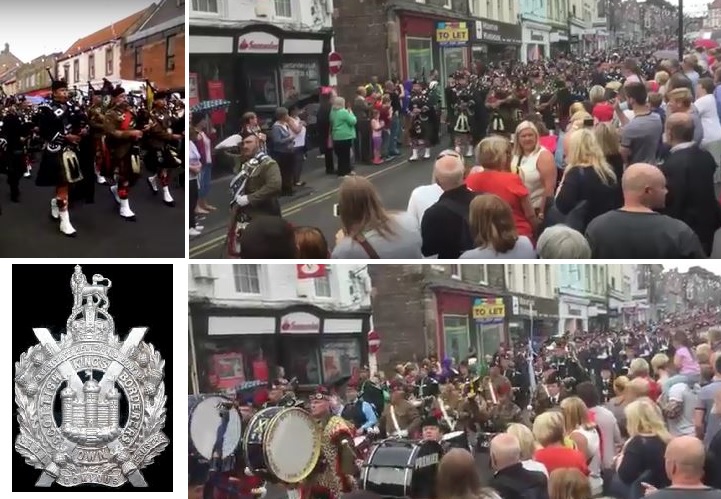 https://www.youtube.com/watch?v=ppjsm3EyodI
https://www.youtube.com/watch?v=ziBAUK7kPrw
https://www.dropbox.com/s/agf2ozw16qenors/VID_20160730_110919%20%281%29.mp4?dl=0
26, 28 et 30 Juillet : Newcastle, Dumfries et Berwick upon Tweed
14 Juillet : Fête Nationale à Péronne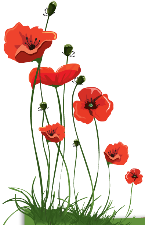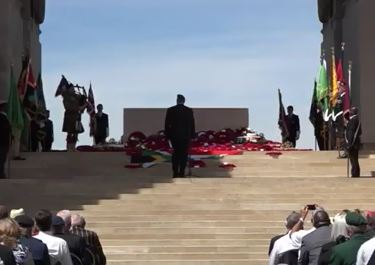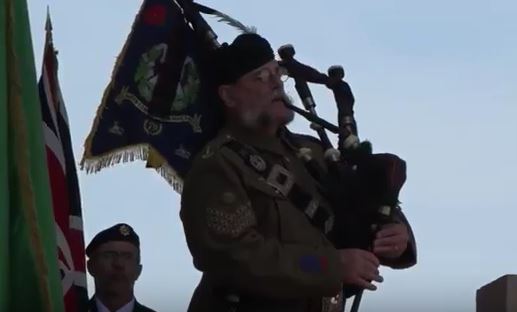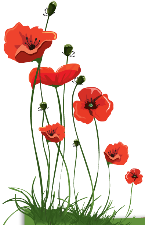 https://youtu.be/Yxw0BeAw1N0
10 Juillet : Cérémonie Sud-Africaine à Thiepval
During the Battle of the Somme the fighting for Delville Wood was some of the most ferocious. Known as Devil's Wood to the soldiers, the South African 1st Infantry Brigade took the wood on the 15 July 1916 and held it for six days until they were relieved. After the First World War was over, South Africa purchased the Wood to serve as a memorial to those South Africans who fell not just in the Battle for Delville Wood, but throughout the War.
Pendant la Bataille de la Somme, les combats pour le Bois Delville furent des plus acharnés. Appelé le Bois du Diable par les soldats, la 1ère Brigade Sud-Africaine prit le Bois le 15 Juillet 1916 et tint la position pendant six jours avant d'être relevée. Quand la guerre fut terminée, l'Afrique du Sud acheta le Bois afin qu'il soit un mémorial pour tous ceux qui tombèrent non seulement au Bois Delville mais aussi pendant tout le conflit.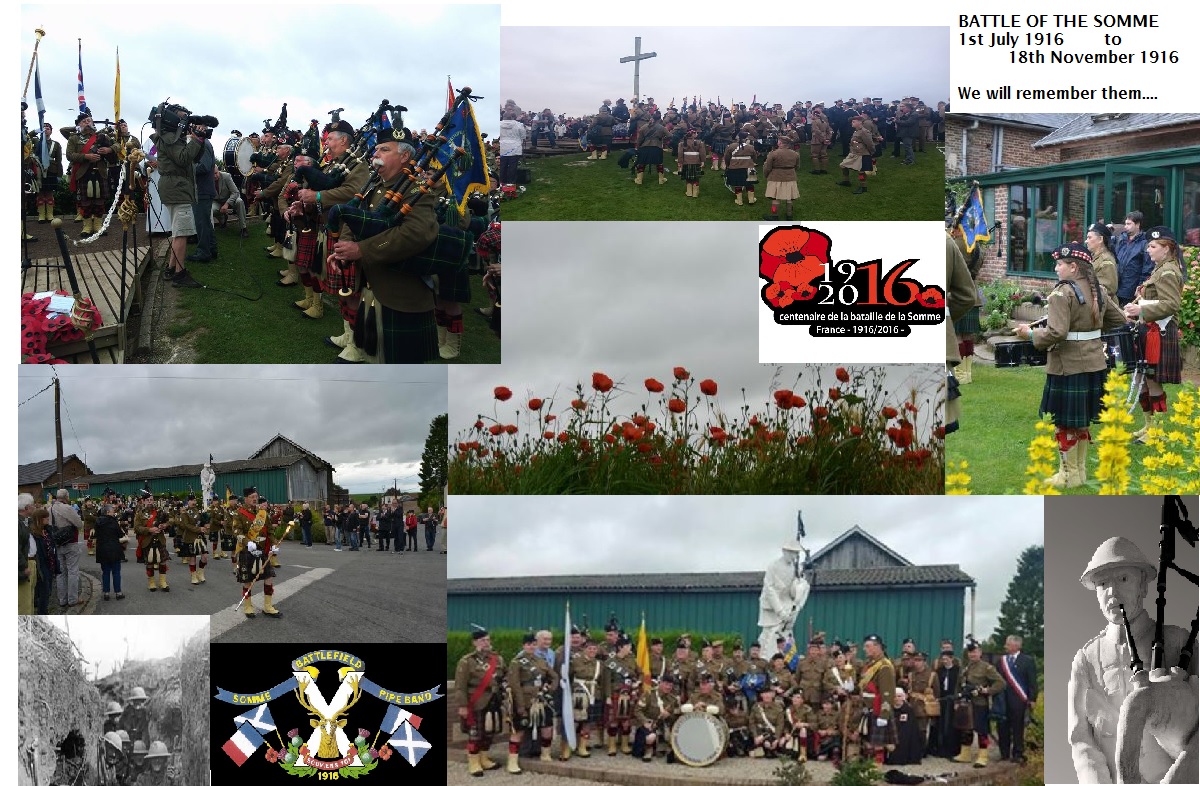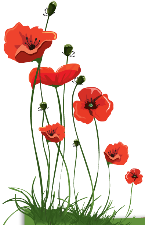 1er Juillet - LA BOISSELLE , LONGUEVAL et AUCHONVILLERS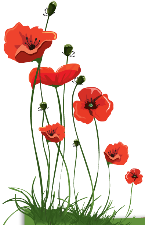 http://france3-regions.francetvinfo.fr/picardie/centenaire-de-la-bataille-de-la-somme-5-heures-de-direct-sur-france-3-picardie-1031271.html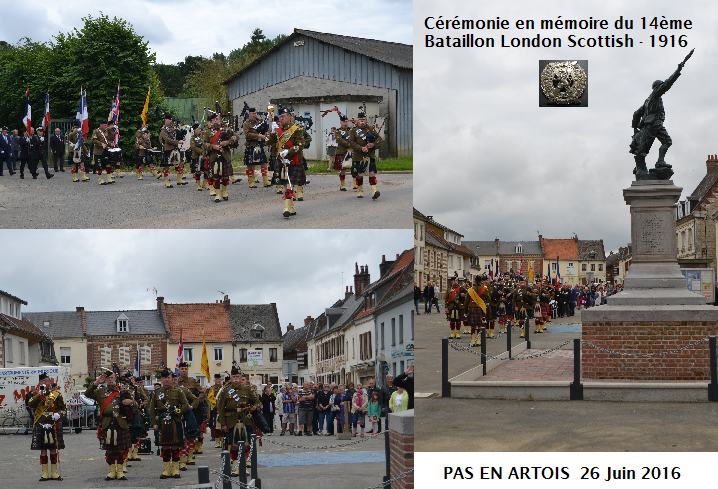 26 Juin: Marche commémorative et cérémonie à Pas en Artois
en hommage au 14ème Bataillon London Scottish en 1916
Quelques jours avant le début de la bataille de la Somme, le 14ème Bataillon du London Scottish traversa le village de Pas en Artois pour prendre position à Gommecourt, où il perdit plus de 70% de ses hommes et officiers lors de l'attaque du 1er Juillet 1916. La commune de Pas et le SBPB lui ont rendu hommage, ainsi qu'au soldat André Werquin du 201ème R.I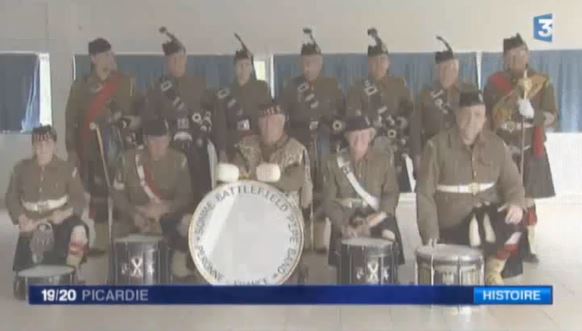 http://pluzz.francetv.fr/videos/jt_1920_picardie.html
23 Juin: Enregistrement pour le 19/20 de FR3 à Longueval et Péronne

12 JUIN 2016 : MERVILLE , sous la pluie et le vent...
**********************************Autres événements dans la page 2016 1ère partie **********************************